Top! Ten! Tuesday!
The topic this week from
The Broke and the Bookish
is
Top Ten Books On My TBR List For Winter
. And now I, Ingrid, will grace you with my list. I only read four of my top ten books on my
TBR list for Fall
... hopefully I'll do better this time.
1.
The Bluest Eye
by Toni Morrison. Connie and I are going to read this one together over winter break. Christina, did you say in a comment somewhere that you might join us?
2.
Moby Dick
by Herman Melville. I'm going to Hawaii after Christmas and I think I just might take this book with me. Since I'll be near the ocean ... you know?
3.
Leaving the Atocha Station
by Ben Lerner. I was honored to receive a copy of this book from Coffee House Press, and I can't wait to read and review it. I know that Jonathan Franzen
read it and loved it
, as well as Tao Lin,
who gave it 5 stars
on Goodreads.
4.
Kafka on the Shore
by Haruki Murakami. After reading
Norwegian Wood
, I'm dying to read more Murakami!
5.
The Marriage Plot
by Jeffrey Eugenides. Couldn't resist adding this one after reading
Christina's review
. I've never read any Eudenides before and I feel like I need to get on that train.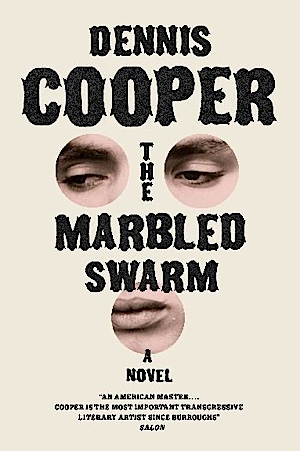 6.
The Marbled Swarm
by Dennis Cooper. I recently got a copy of this from Harper Perennial, and after reading
Adam's review
, I'm especially excited about it! It looks crazy.
7.
Reading Women
by Stephanie Staal. I came upon this one at the library this week and checked it out ... I know the girls over at
A Year of Feminist Classics
really liked it. I need something lighter to counter Gender Trouble, which I am struggling through at the moment ...
8.
A Tree Grows in Brooklyn
by Betty Smith. Recently I listened to a great discussion about this book on the Diane Rehm Show on NPR ... here's the
transcript
if you're interested. I'd love to reread this book some time this winter.
9.
Swish
by Joel Derfner. I didn't know who Joel Derfner was until Christina
mentioned him
last Tuesday (and he commented on her post!) I checked out
his blog
and read an excerpt from this book - now I'm dying to read it! It looks really funny.
10.
Love Times Three
by Joe Darger. A new memoir about polygamy ... OF COURSE I'm on it.
Have you read any of these books? What did you think of them? What books are on your TBR this winter?